Multi Jet Fusion (MJF)
At a Glance
Lifecycle
Lead Time
Materials
Resolution
Functional testing, low to mid volume prototyping (10s - 100s)
About the Process
Multi Jet Fusion is a new 3D printing technology, offering you more possibilities for complex, lower-cost parts. Whether used in serial production for single parts or batch manufacturing by shipsets of multiple part numbers, Multi Jet Fusion offers a faster, more cost-effective process for 3D printed parts.

Multi Jet Fusion is ideal for hidden applications like complex thin-wall ductwork, connectors, non-cosmetic housings, brackets, covers, wiring clips, guides and grommets.

Multi Jet Fusion uses a fine-grained PA 12 material that allows for ultra-thin layers of 80 microns. This leads to parts with high density and low porosity, compared to PA 12 parts produced with Laser Sintering.

It also leads to an exceptionally smooth surface straight out of the printer, and functional parts need minimal post-production finishing. That means short lead times, ideal for functional prototypes and small series of end-parts.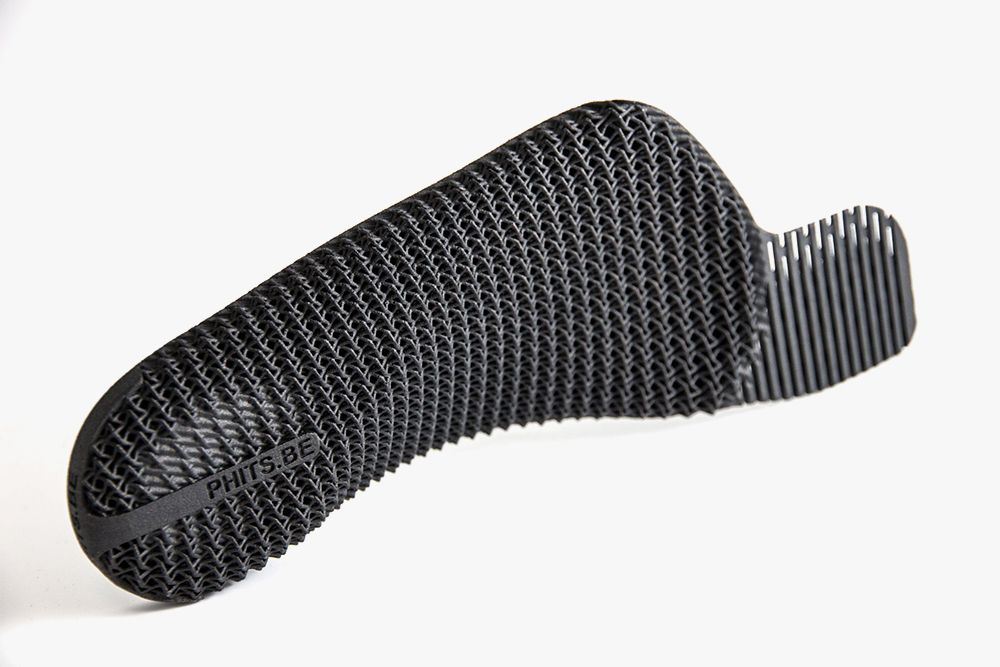 Materials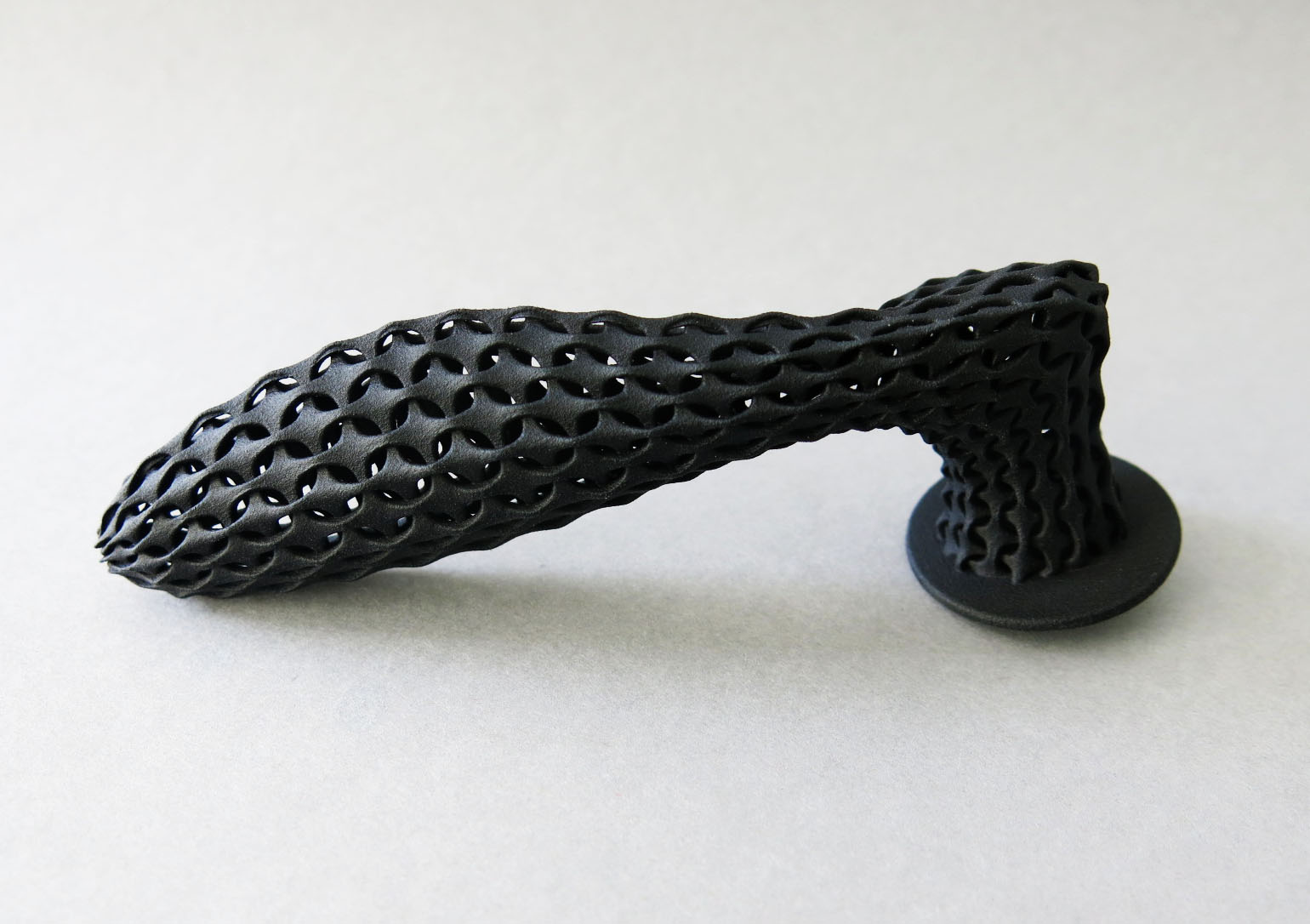 Nylon PA12
Discover enhanced production possibilities of Nylon 12
utilized with the speed possible with Multi Jet Fusion.
With good chemical resistance and low moisture
absorption.

Nylon 12 is ideal for high-volume functional
prototypes & limited-run production.
Max Temp
ASTM D648
175°C @ 0.45 MPa
95°C @ 1.82 MPa

Ideal MJF applications
Our in-house manufacturing experts recommend using MJF for the following use cases.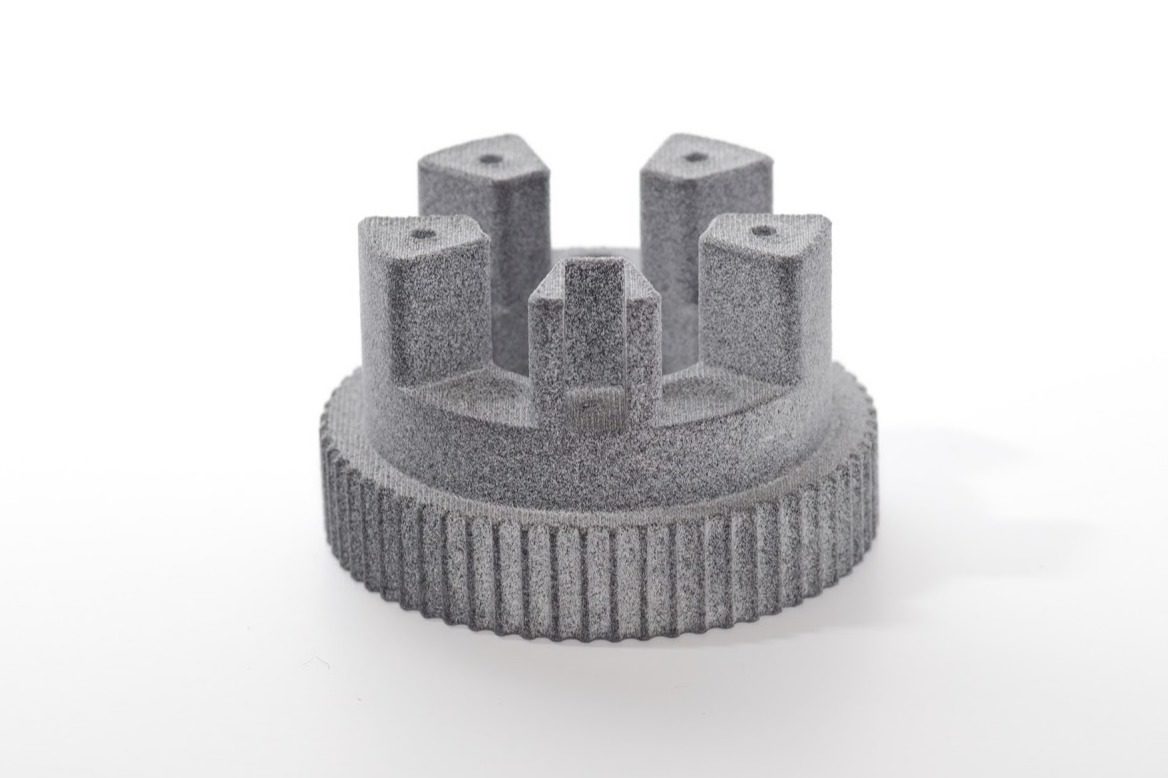 Functional prototyping
MJF is ideal for fabricating functional prototypes from durable, chemically resistant engineering thermoplastics.
Requirements
Strength: Medium/High
Appearance: Smooth surface
Quantity: 1-5 parts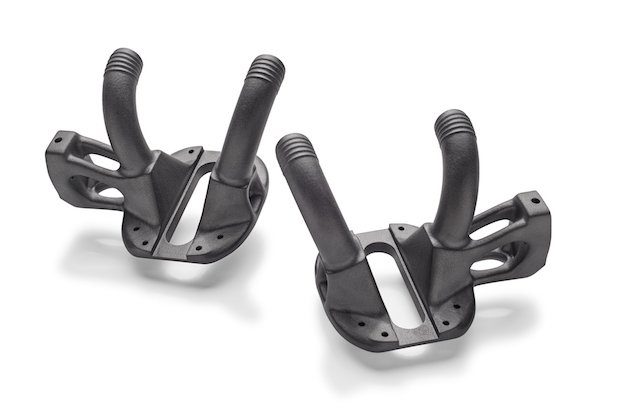 Low-volume production
MJF is cost-competitive to injection molding for low-volume manufacturing of end-use plastics parts for quantities up to 300 units.
Requirements
Strength: Medium/High
Appearance: Injection molding-like
Quantity: 10-300 parts
Surface finishes
Additional post processes can be applied to improve the appearance or mechanical properties of parts produced with MJF.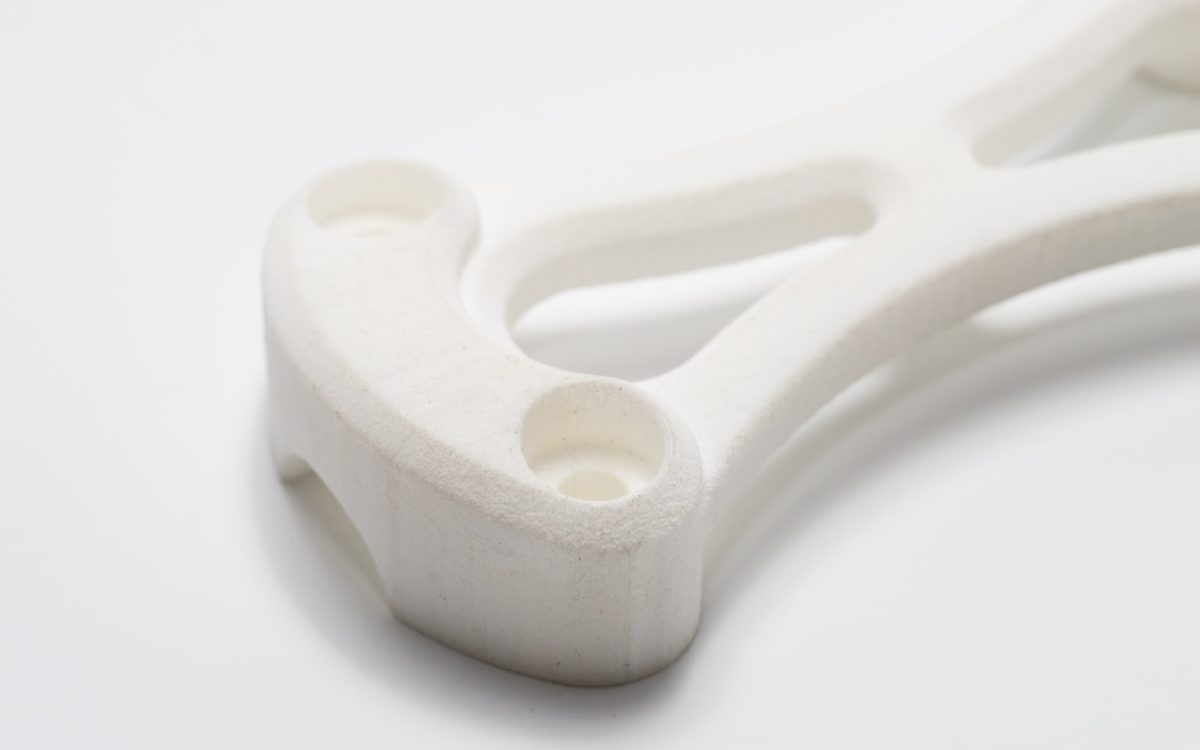 Gray
As printed MJF parts are typically grey in color and have a smooth surface, without visible layers, and a powder texture.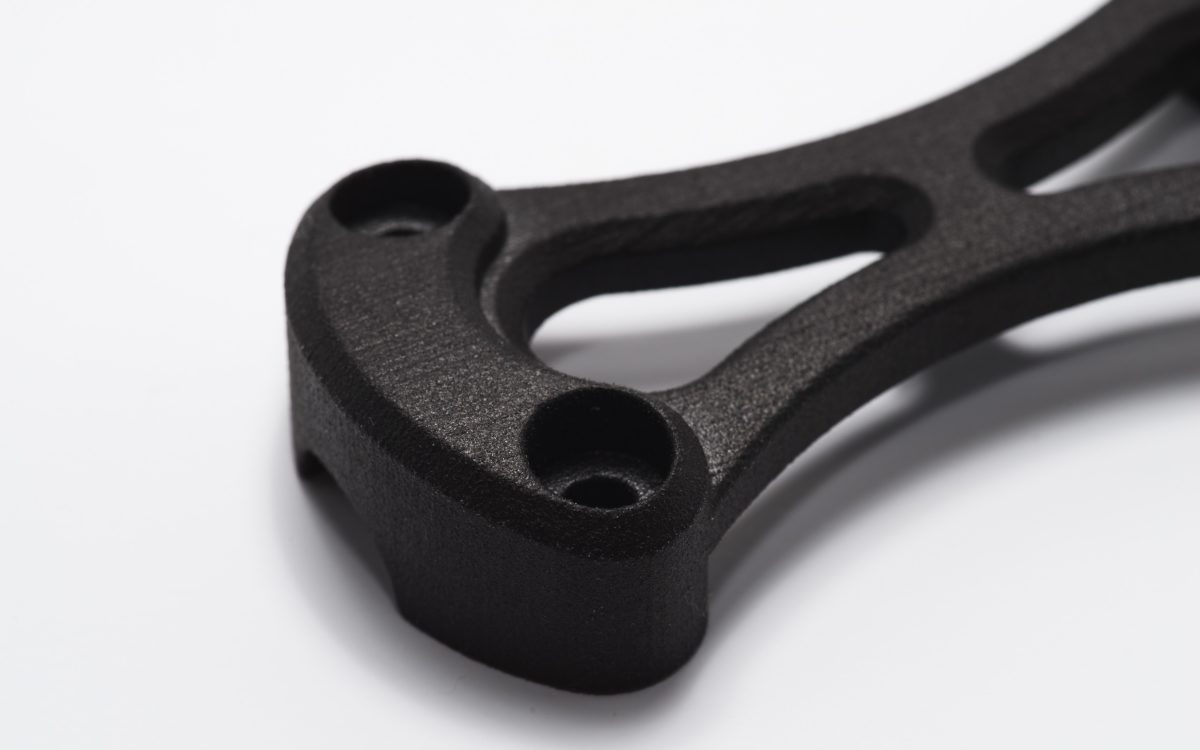 Black
MJF parts are dyed black by immersing in a warm color bath. The color penetration reaches an approximate depth of 0.5 mm and covers all surfaces.
The following finishes are available by contacting support@shapefy.in
The parts are placed in a tumbler that contains small ceramic chips, gradually eroding its surface down to a polished injection molding-like finish.
Bead blasting (shot pinning) adds a uniform matte or satin surface finish on a 3D printed part.
SLS pars can be spray painted white, black or to a specified RAL or Pantone color.
SLS parts can be impregnated with resin, sealing all internal porosity, ensuring water tightness.
Design Recommendations
Max Part Size
Min Feature Size
Tolerance
Min Wall Thickness
Min Hole Diameter
Min Gaps for Mating Parts
±0.3% (with lower limit on ±0.3 mm)
1 mm, but living hinges are possible at 0.5 mm
0.2 mm minimum; 0.5 mm between shells of an interlocking part.
+ Design for Manufacturing Tips
- For long, thin parts: use ribbing to mitigate warping risks