Stereolithography (SLA)
At a Glance
Lifecycle
Lead Time
Materials
Resolution
For visual applications, Prototypes for limited functional testing
About the Process
Stereolithography (SLA) is an additive manufacturing process that belongs to the Vat Photopolymerization family. In SLA, an object is created by selectively curing a polymer resin layer-by-layer using an ultraviolet (UV) laser beam. The materials used in SLA are photosensitive thermoset polymers that come in a liquid form.

SLA is famous for being the first 3D Printing technology: its inventor patented the technology back in 1986. If parts of very high accuracy or smooth surface finish are needed, SLA is the most cost-effective 3D printing technology available. Best results are achieved when the designer takes advantage of the benefits and limitations of the manufacturing process.

SLA has many common characteristics with Direct Light Processing (DLP), another Vat Photopolymerization 3D printing technology. For simplicity, the two technologies can be treated as equals.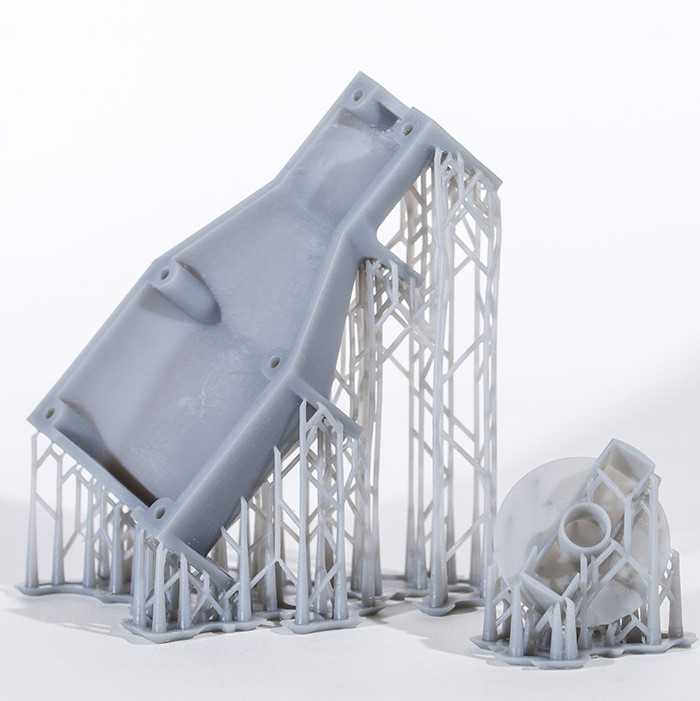 Materials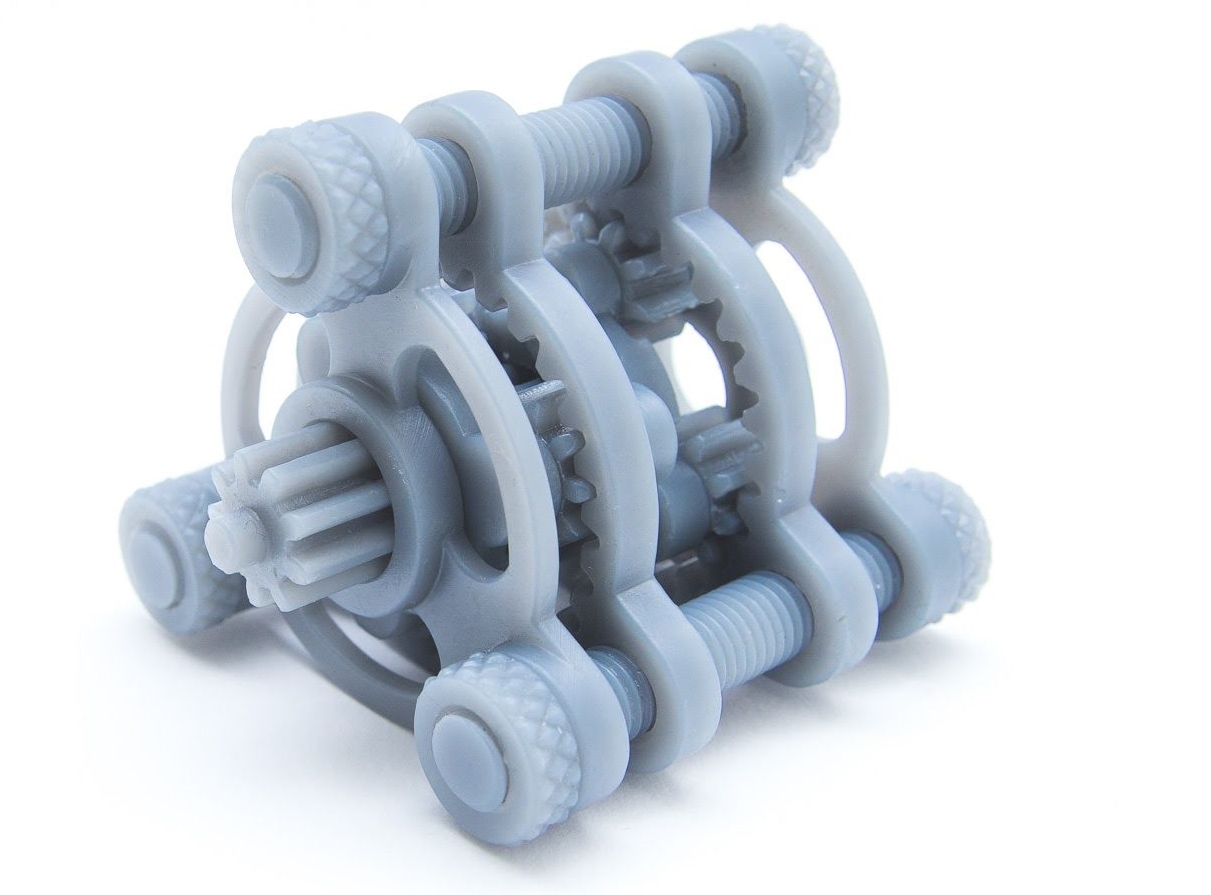 Standard Resin
High-detail resin that produces parts with a smooth,
injection mold-like surface finish. It is
brittle and used for non-functional parts.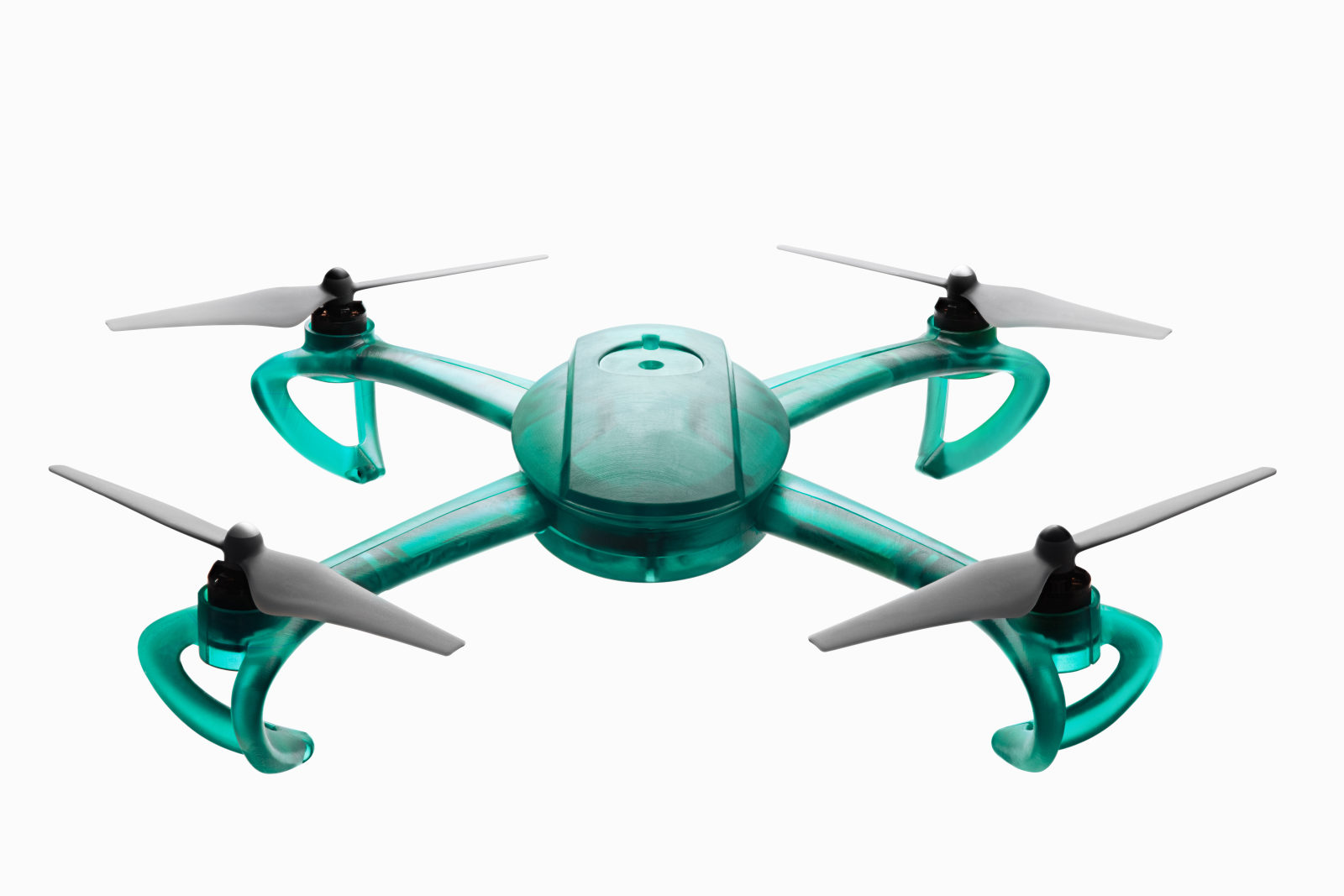 Tough Resin
Tough resin (SLA) mimics the properties of ABS
and produces parts with improved mechanical
properties compared to standard resin.
Can be used for functional parts.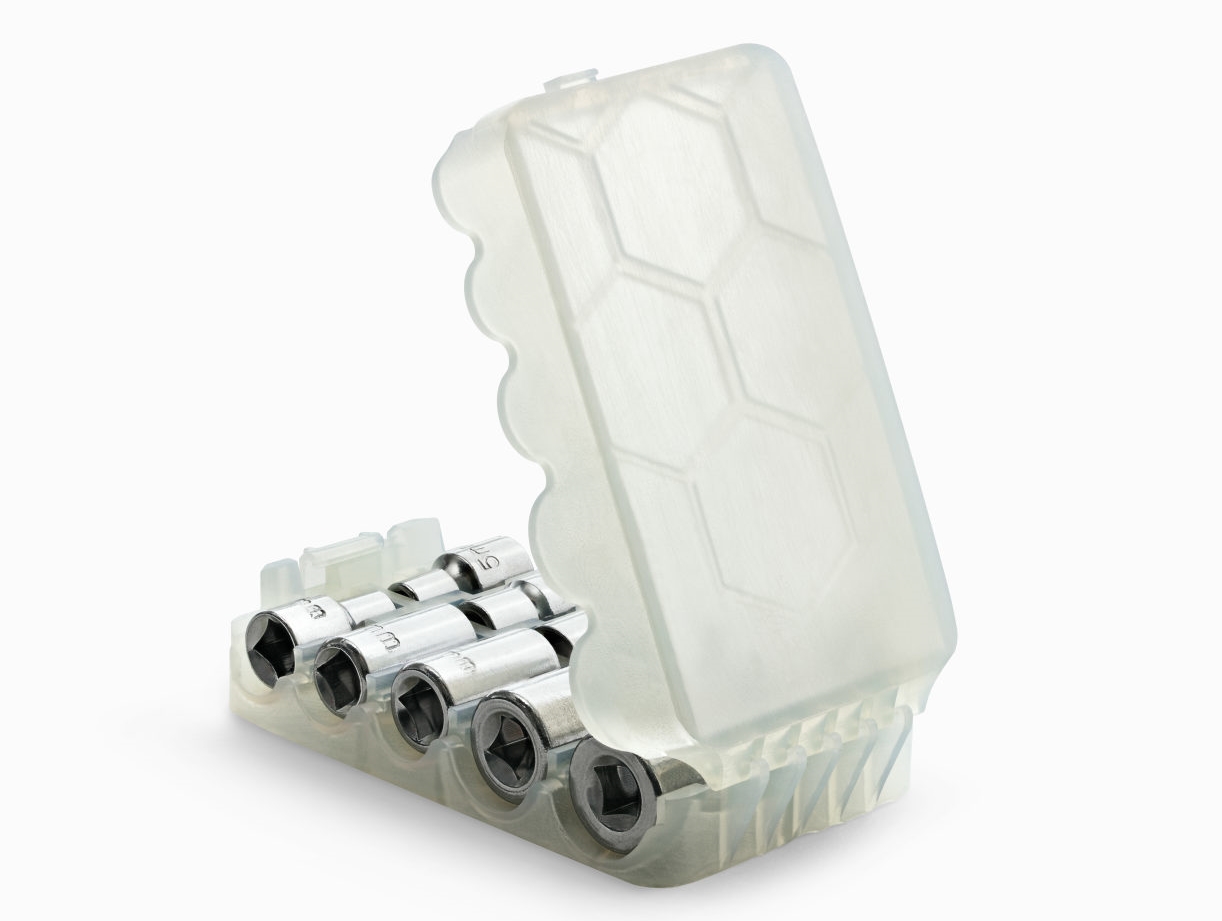 Durable resin
Durable resin (SLA) mimics the properties of PP and
is semi-flexible, making it ideal for snap fit
assemblies and high-detail durable prototypes.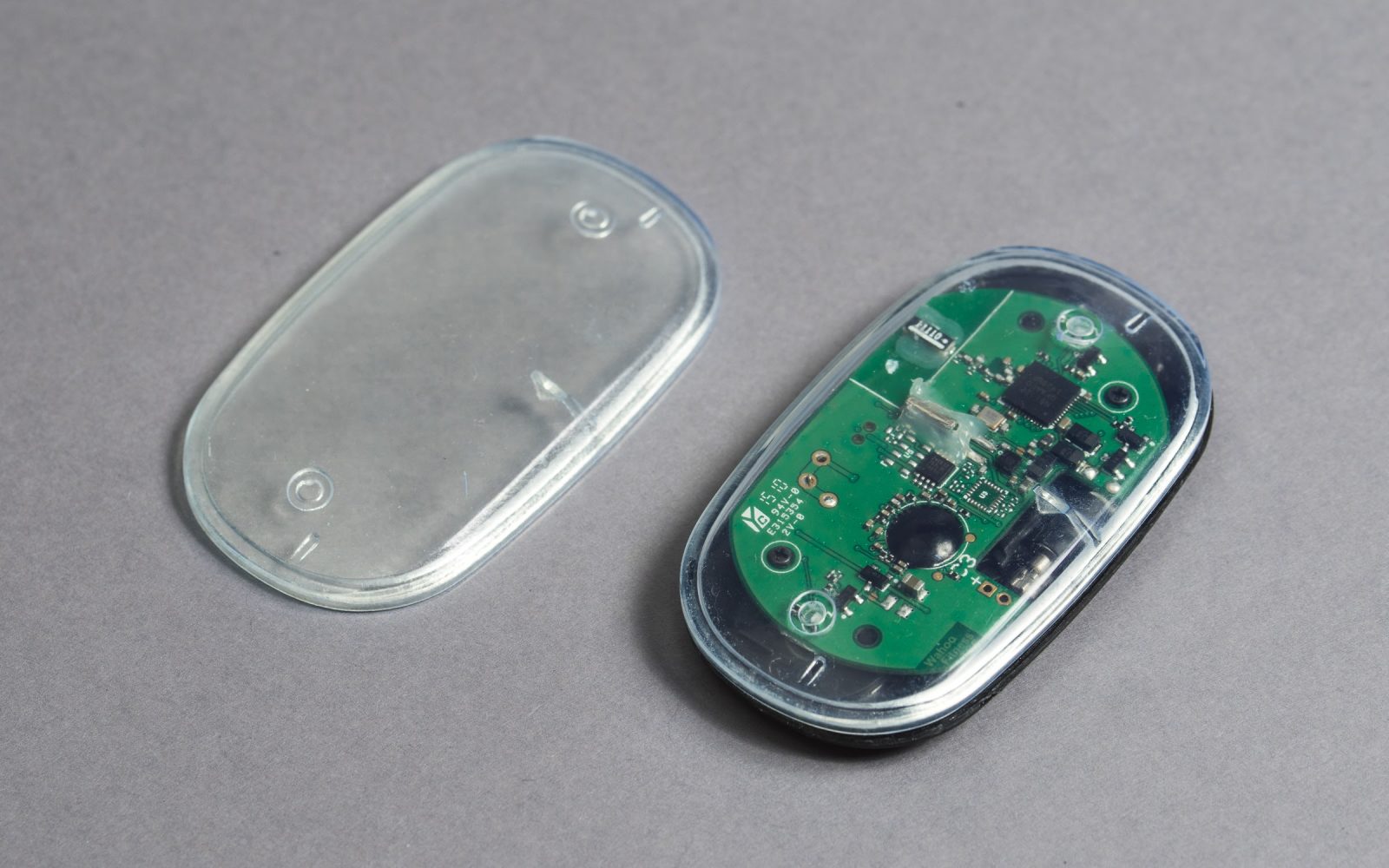 Clear Resin
Clear resin (SLA) has a semi-transparent appearance,
but can be post processed to a smooth and
almost fully optically clear finish.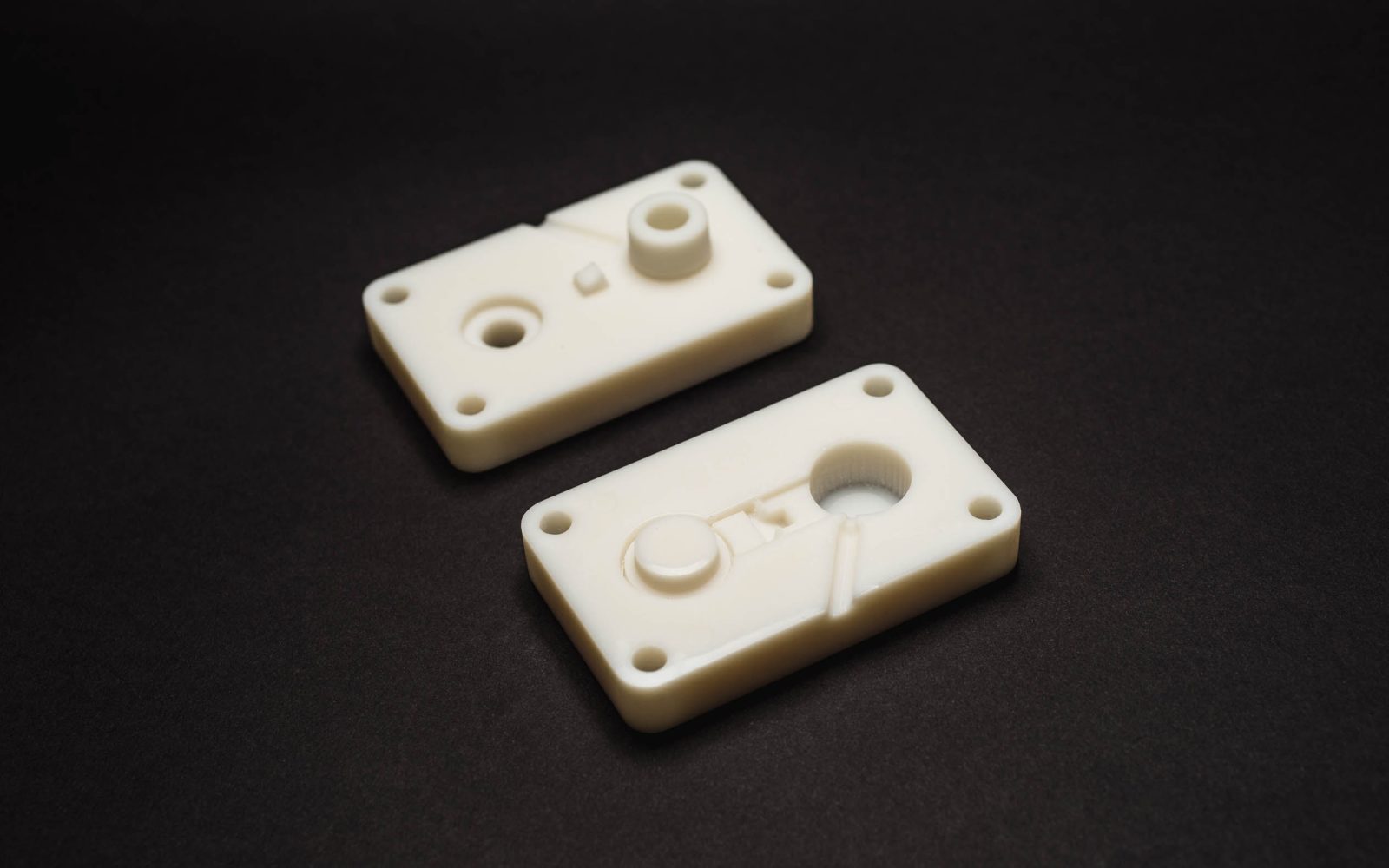 Heat resistant resin
Heat resistant resin (SLA) has high strength and stiffness
and excellent temperature resistance. Used
for low-cost, low-run injection molds.
Max Temp
238 °C @ 0.45 MPa
289 °C @ 0.45 MPa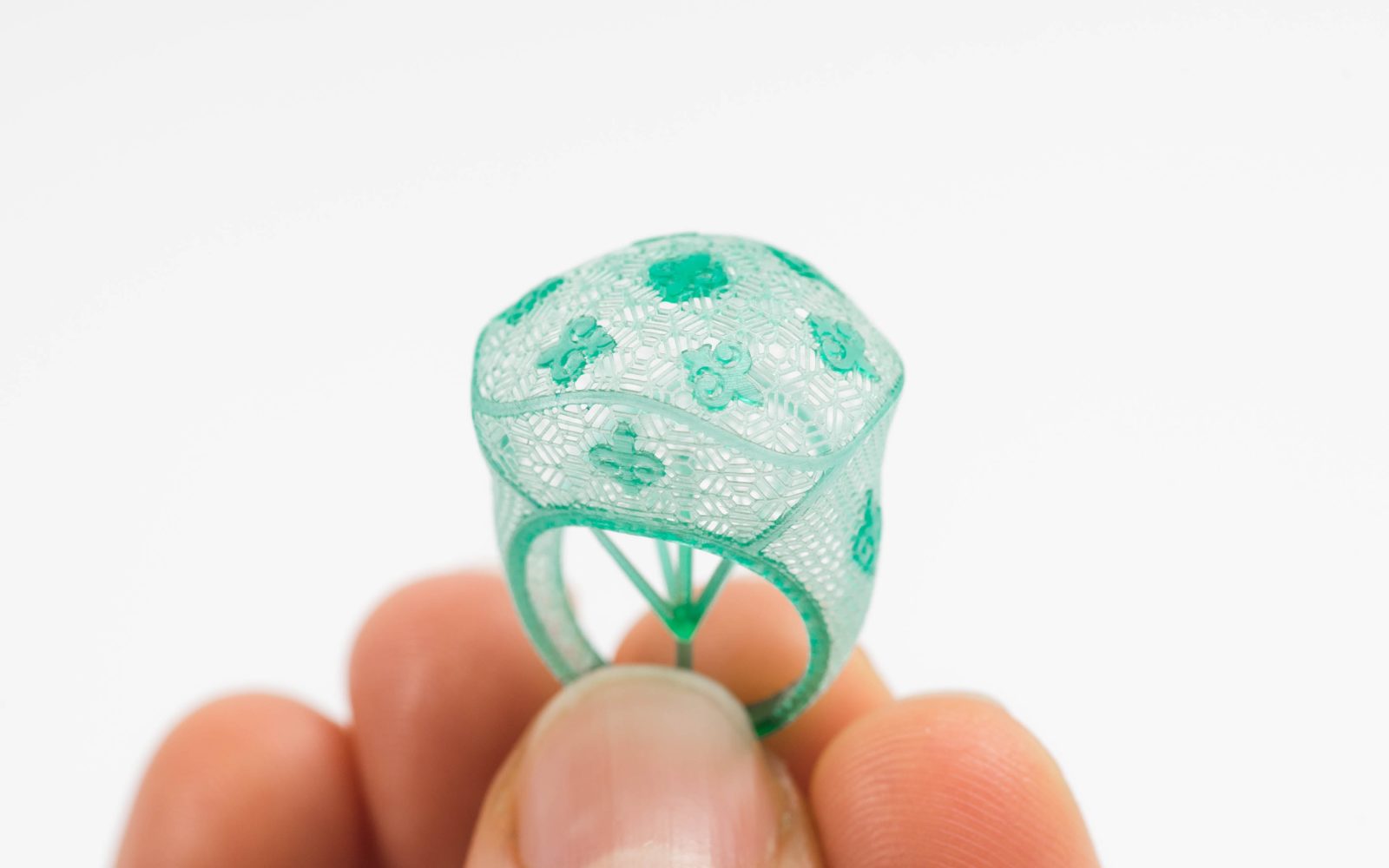 Castable resin
Castable resin (SLA) is a high-detail resin used
to produces patterns for investment casting.
They burn out cleanly with no ash or residue.
Accura 60
A hard, clear plastic with the aesthetics of molded
polycarbonate (PC). Good for Tough functional
prototypes, Transparent assemblies, Lighting
components etc.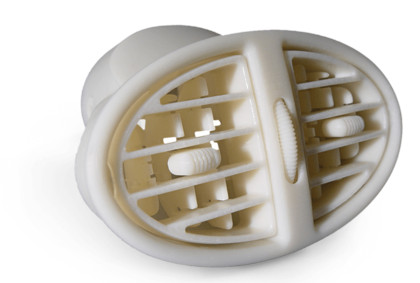 Accura 25
Accurate and flexible plastic ideal for snap fit assemblies,
master patterns for vacuum casting and durable
functional prototypes with the aesthetics of
molded polypropylene (PP).
Design Recommendations
Max Part Size
Min Feature Size
Tolerance
Min Wall Thickness
Min Hole Diameter
Min Gaps for Mating Parts
1 – 3 mm (depending on part dimensions)
0.1 mm minimum; 0.2 mm to ensure fit
+ Design for Manufacturing Tips
- No internal cavities
- Gaps for mating parts: 0.1mm off of each wall
- Ribbing helps avoid warping on long, flat parts