Selective Laser Sintering (SLS)
At a Glance
Lifecycle
Lead Time
Materials
Resolution
Functional testing, low to mid volume prototyping (10s - 100s)
About the Process
Selective Laser Sintering uses high-powered lasers to sinter powdered material, binding it together to create a solid structure. It is often confused with another similar process called Selective Laser Melting (SLM), the difference being that it only sinters the powders together as opposed to achieving a full melt.

Parts are supported by unsintered powder in each layer, which remain spread across the build volume until each layer is fused together. Once complete, the part is removed from the remaining powder and cleaned by hand and using water/air jets.

While parts created using this technology can contain some metal, they are usually plastic composites that present a good strength to weight ratio and can be acquired relatively cheaply. For parts that must be structurally as sound as forged solid metal, DMLS is required. Still, the high level of accuracy, relatively cheap feedstock, and high temperatures achievable with SLS printing make it an incredibly useful technology with a broad range of applications ranging from architectural models to control surfaces of aircraft and surgical tools.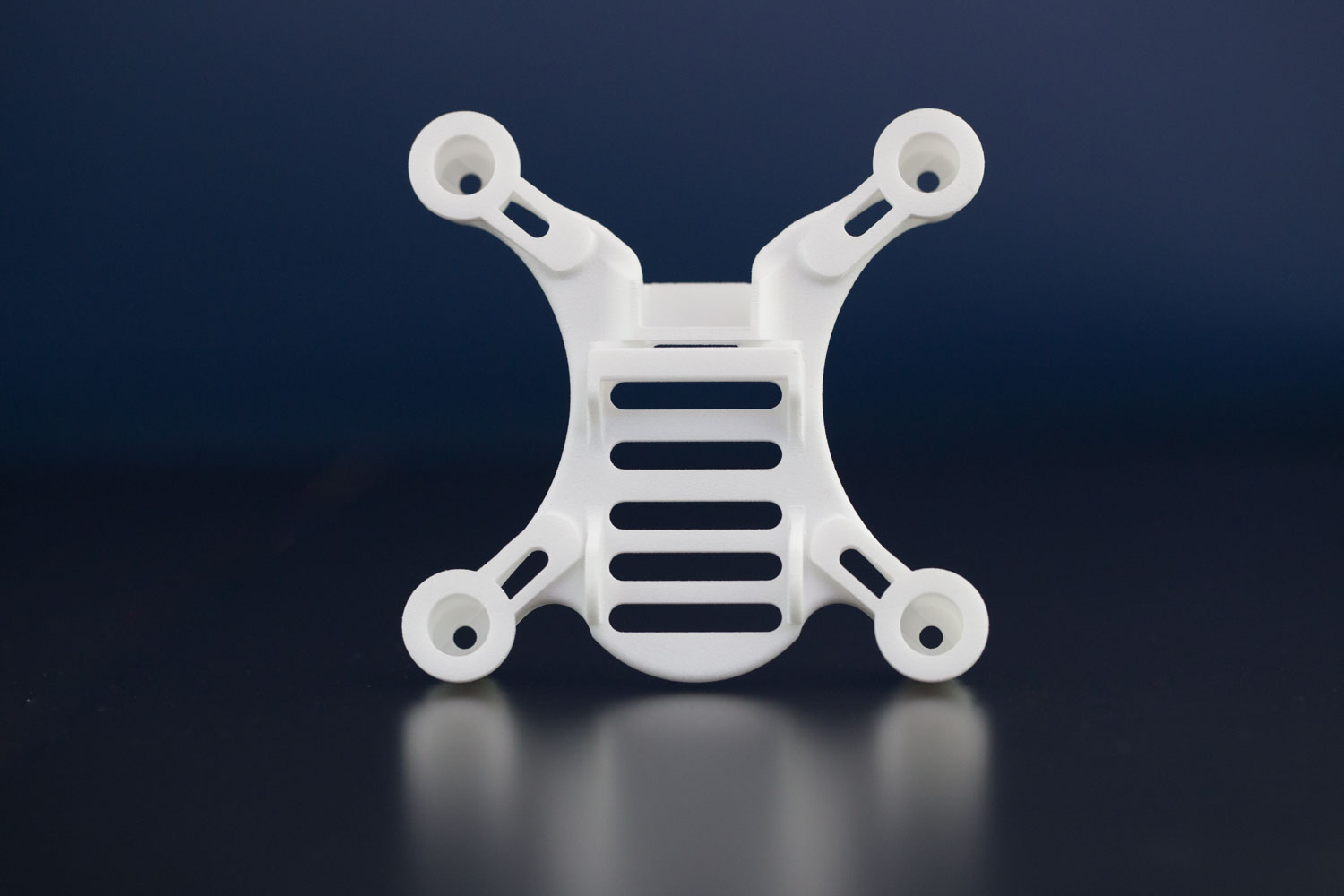 Materials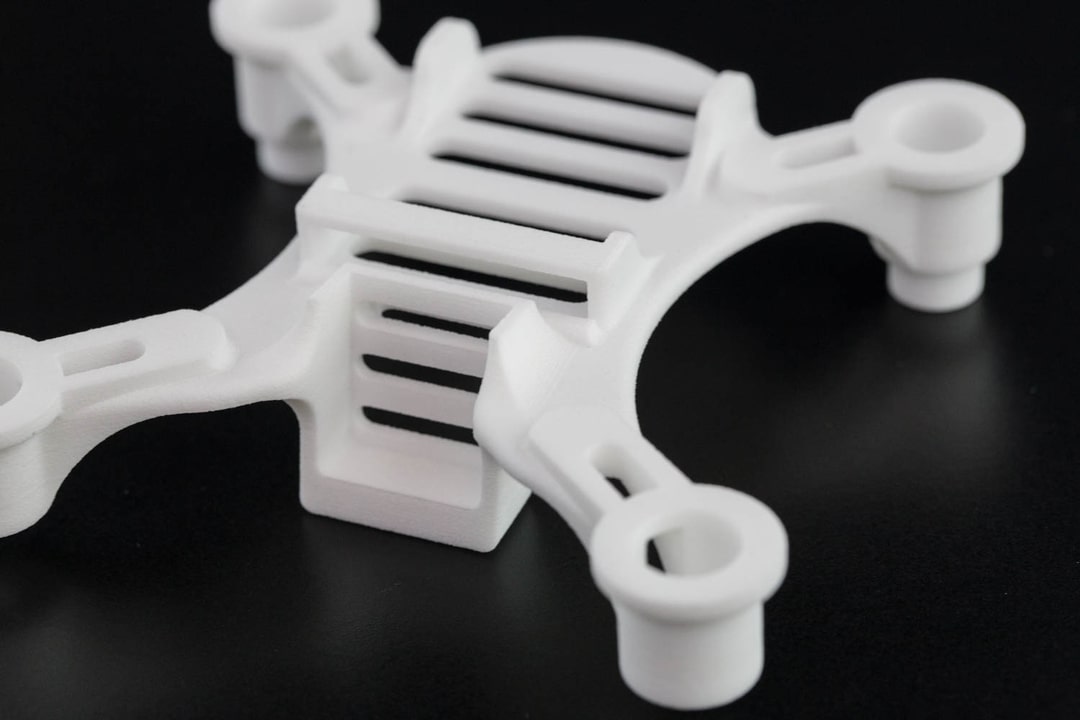 Nylon PA12
A durable polymer material that is strong, with balanced
mechanical properties and fine feature surface resolution.
Durable parts without tooling, excellent heat & chemical
resistance.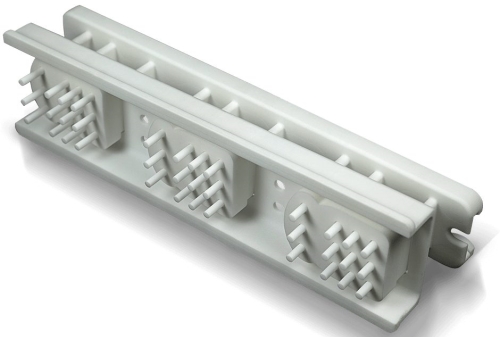 Nylon PA12 Glass Fiber 50%
Glass reinforced Nylon material for performance parts
requiring high stiffness and low abrasive wear.
GF Nylon-12 is often used in applications that require
high strength and stiffness, and functional parts.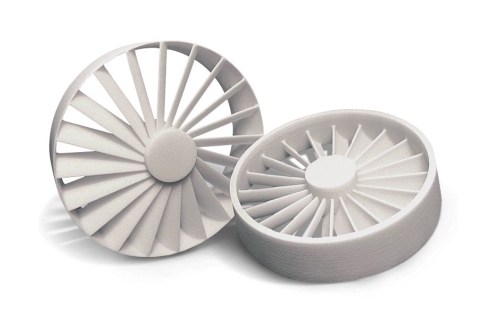 Nylon PA6 Glass Fiber 20%
High tensile and flexural strength, stiffness, excellent
heat deflection temperature, and superior abrasion
and wear resistance.
Ideal SLS applications
Our in-house manufacturing experts recommend using SLS for the following use cases.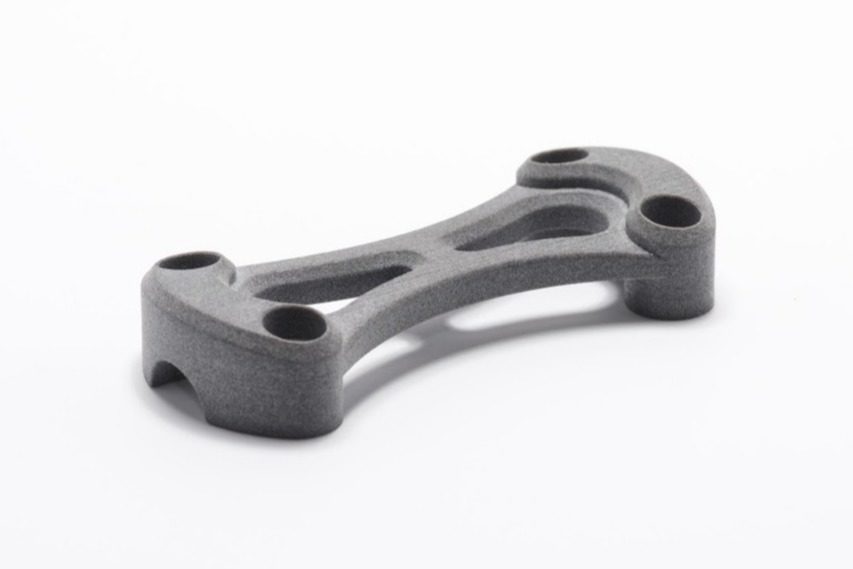 Functional prototyping
SLS is ideal for fabricating functional prototypes from durable, chemically resistant engineering thermoplastics.
Requirements
Strength: Medium/High
Appearance: Smooth surface
Quantity: 1-5 parts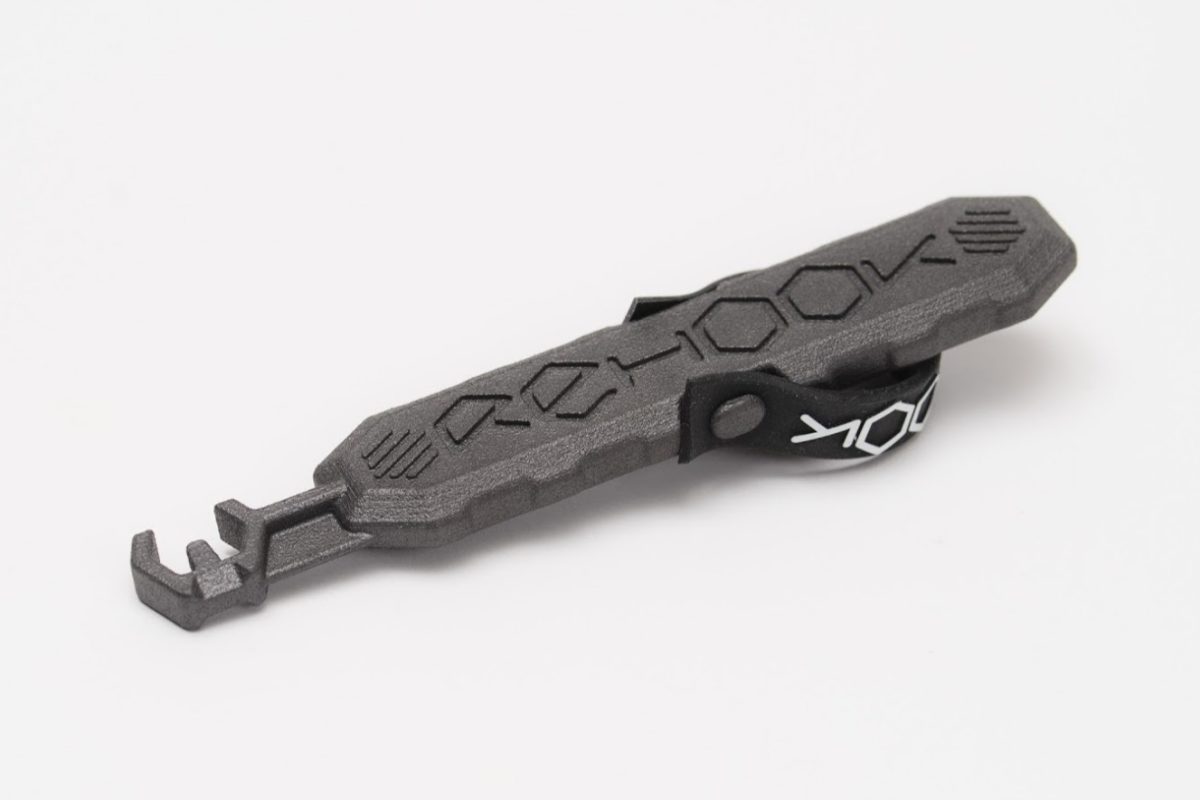 Low-volume production
SLS is cost-competitive to injection molding for low-volume manufacturing of end-use plastics parts for quantities up to 300 units.
Requirements
Strength: Medium/High
Appearance: Injection molding-like
Quantity: 10-300 parts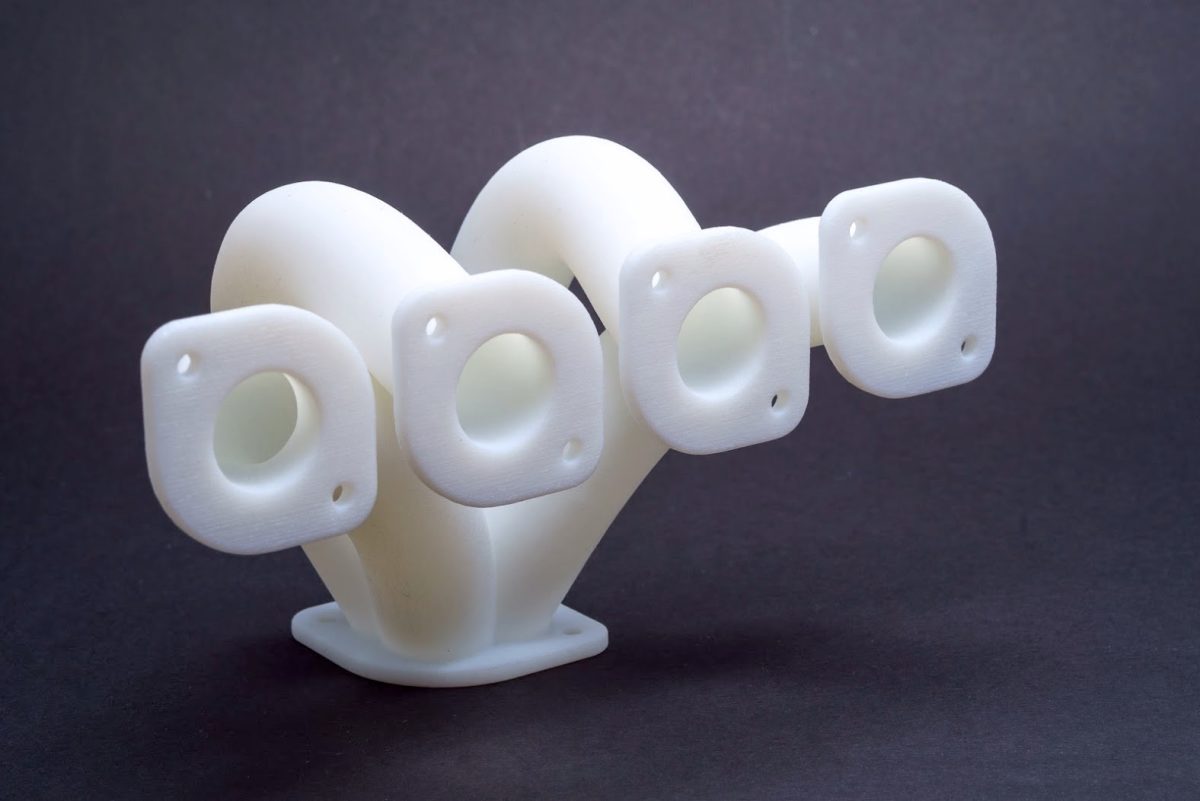 High-performance components
SLS can produce optimized parts from advanced polymer composites that can be used as replacements to metal components.
Requirements
Strength: Medium/High
Appearance: Smooth surface
Quantity: 1-50 parts
Surface finishes
Additional post processes can be applied to improve the appearance or mechanical properties of parts produced with SLS.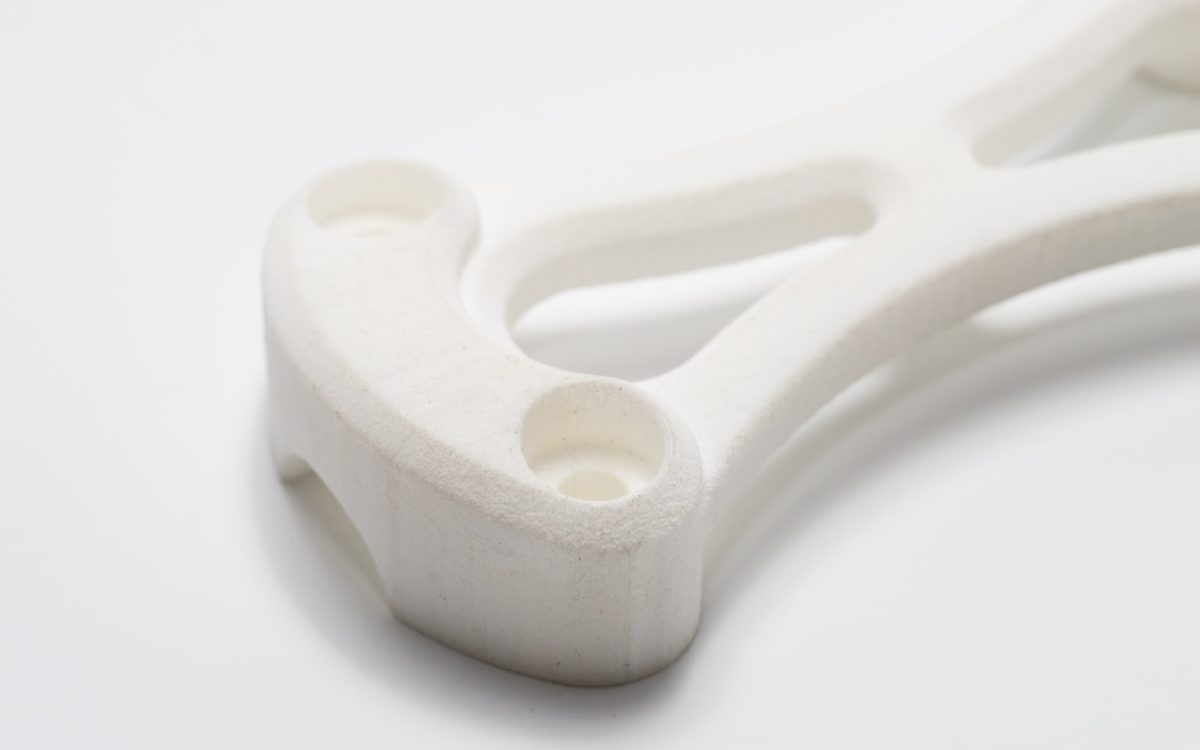 As printed
As printed SLS parts are typically white or stone grey in color with a smooth surface and a powder texture and without visible layers.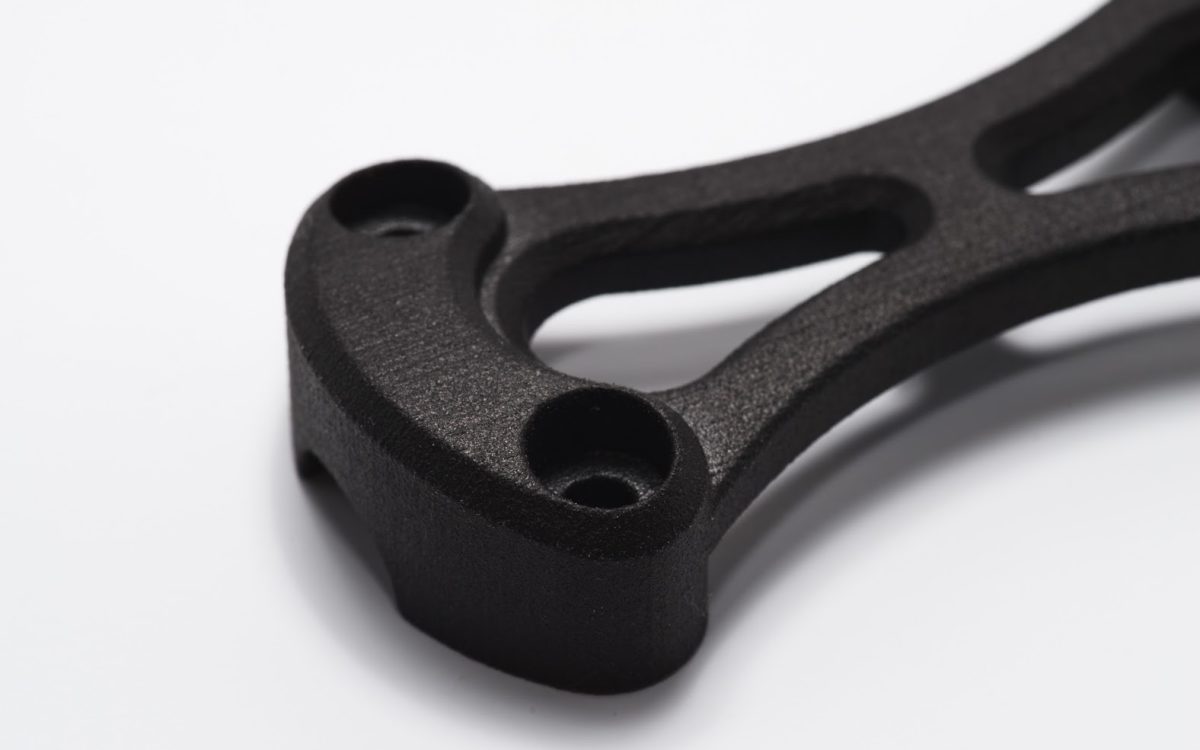 Dyed
SLS parts can be dyed by immersing in a warm color bath to a variety of colors. The color penetration reaches an approximate depth of 0.5 mm and covers all surfaces.
The following finishes are available by contacting support@shapefy.in
The parts are placed in a tumbler that contains small ceramic chips, gradually eroding its surface down to a polished injection molding-like finish.
Bead blasting (shot pinning) adds a uniform matte or satin surface finish on a 3D printed part.
SLS parts can be spray painted white, black or to a specified RAL or Pantone color.
SLS parts can be impregnated with resin, sealing all internal porosity, ensuring water tightness.
Design Recommendations
Max Part Size
Min Feature Size
Tolerance
Min Wall Thickness
Min Hole Diameter
Min Gaps for Mating Parts
330 x 280 x 420 mm
or
300 x 300 x 500 mm
+/- 0.38 mm or 0.002 mm/mm, whichever is greater
1.0 mm for production, 1.5 mm for consistent measurement or mechanical properties
0.2 mm minimum; we recommend 0.3 mm to ensure fit
+ Design for Manufacturing Tips
- For long, thin parts: use ribbing to mitigate warping risks